Gabriel of Urantia's Resume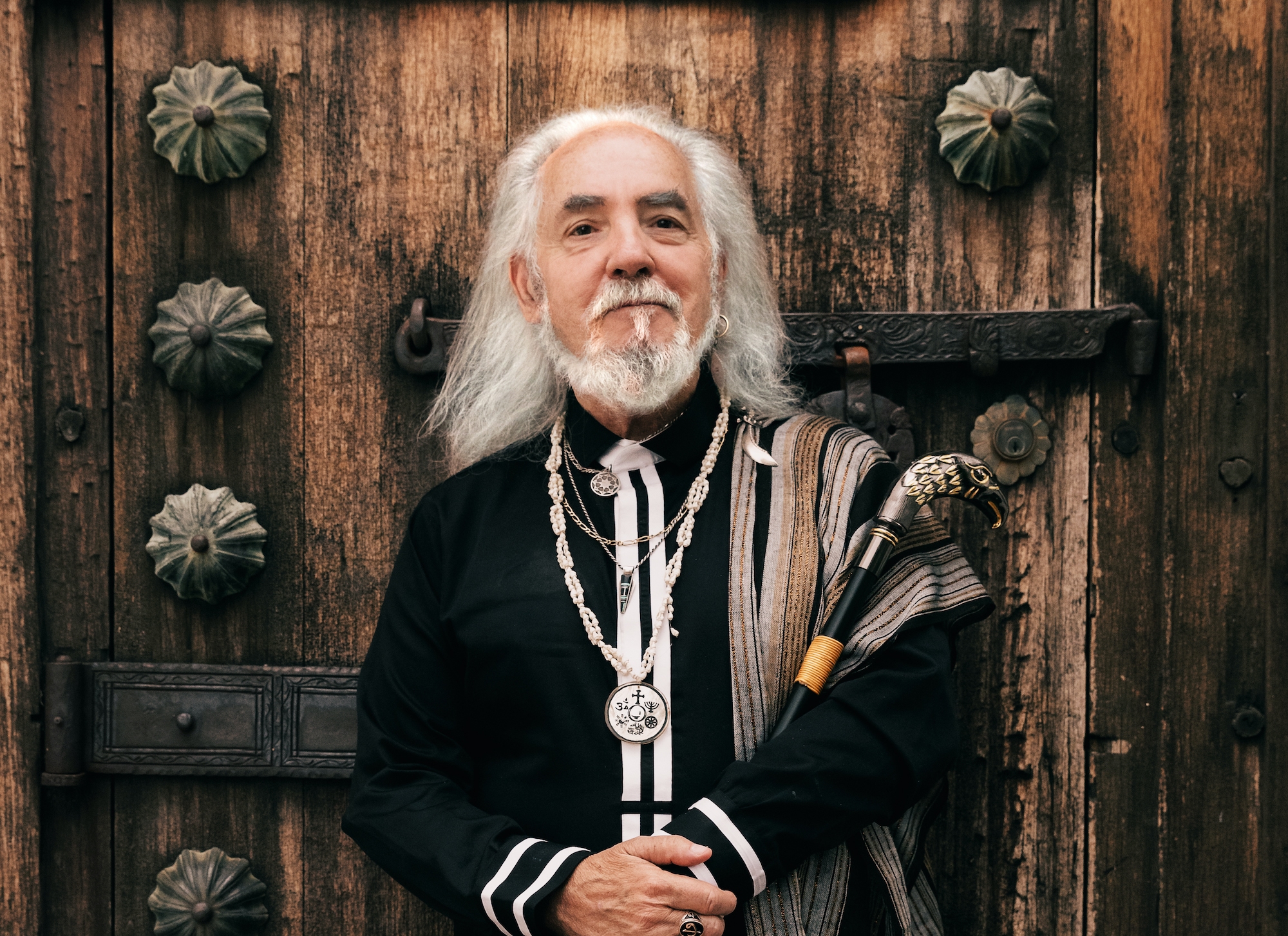 Born Anthony Joseph Delevin in 1946
Gabriel since 1985
Gabriel of Sedona since 1990
TaliasVan since 1993
Gabriel of Urantia since 2006
Van (in The URANTIA Book) since 500,000 years ago
Gabriel of Urantia, with Niánn Emerson Chase, is the cofounder of the University of Ascension Science and the Physics of Rebellion located in Rio Rico, Arizona, USA. The Global Temple of Divine Administration is under construction at the campus which is a center for the study of Fifth and Continuing Fifth Epochal Revelation (The URANTIA Book and The Cosmic Family volumes), and for the training of Human-Rights Destiny Reservist Missionaries from around the world.
This chronology presents an overview of educational experience and personally meaningful ministry; a brief record of Gabriel of Urantia's U.S. human-rights advocate service to humanity for more than 40 years. During these years his service to this country through social service programs, spiritual ministries, and as a spiritual counselor provided him and his family only room, board and necessities, without a salary. This continues to be true up to this present day.
---
EARLY EDUCATION
Forbes School
(Grade School) [Pittsburgh, Pennsylvania]
Fifth Avenue High School
(7th & 8th grade) [Pittsburgh, Pennsylvania]
Academic Achievement Award
Connelley Vocational High School
(9th - 12th grade) [Pittsburgh, Pennsylvania] — graduated 1964
Studies:

Specialized in radio and television electronics (2 years)
Specialized in electric power (2 years)

Achievements:

Secretary of the Student Council (12th grade)
Captain of School Patrol
Director of Student Drama Dept.
Basketball Team Captain — Intervarsity Basketball Championship Winning Team (12th grade)

Awards:

1st Place in Connelley High School Talent Show
Attended All-City Student Singing Contest, came in 2nd place
Enlisted in U.S. Marines for tour to Vietnam but was denied due to an undiagnosed spinal column birth defect. His father was a 5-year, decorated World War II Marine veteran, who saw several first landings in the Pacific, including Okinawa and Hacksaw Ridge, which a movie was recently made about, as well as many second landings. He learned to understand true honor and loyalty by his father's example.
---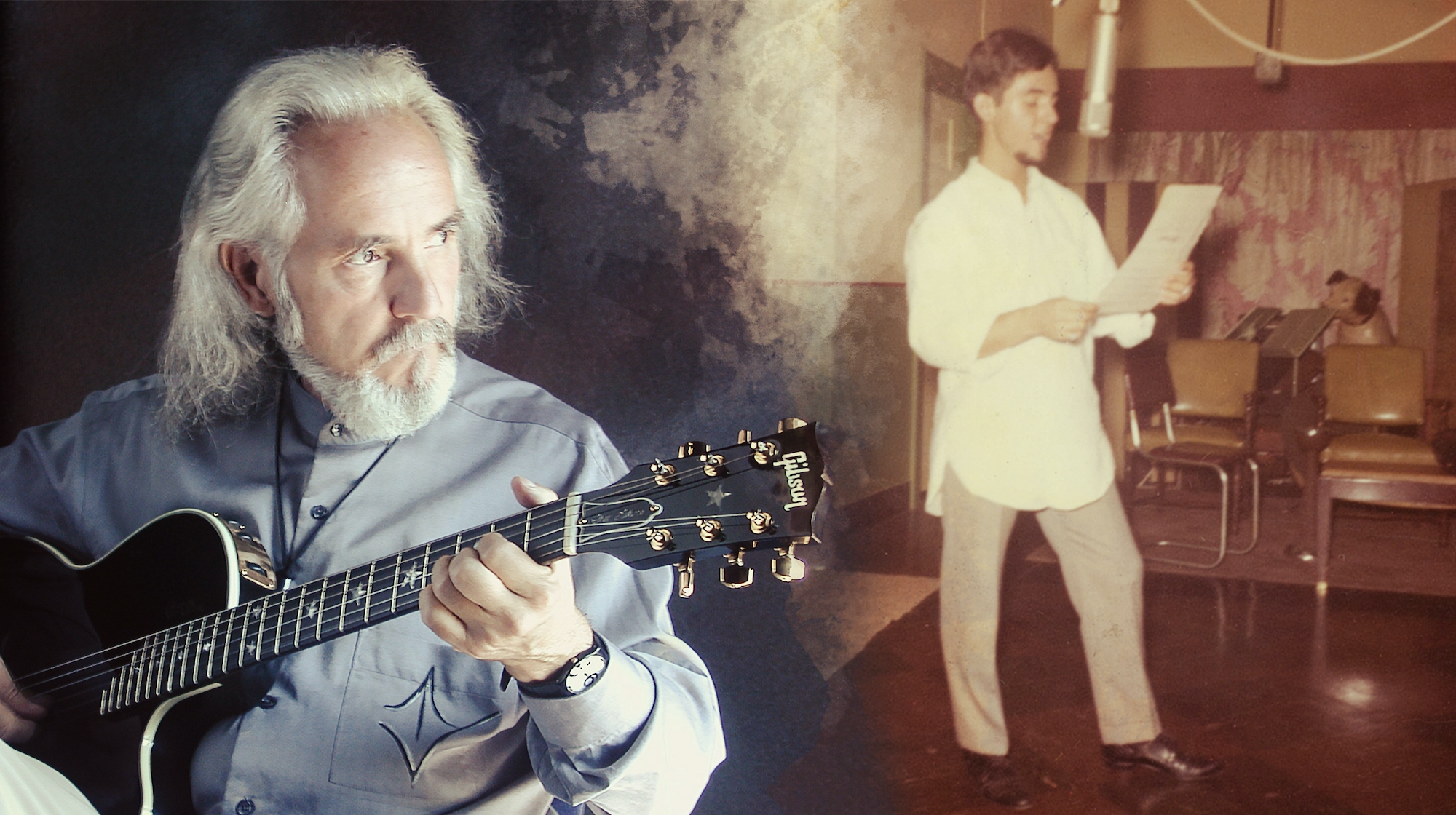 MUSICAL EXPERIENCE
Started singing on street corners at 8 years old.
Sang at high school dances (age 13).
Professional nightclub singer
(age 18-24) with several bands [Pittsburgh, Pennsylvania]
The Fuzzes
Tee Jay & The Knightcaps
Tee Jay & Duke Quintet
Played in many nightclubs in Pittsburgh and surrounding areas, including the famous Holiday House
Also including the first disco, the Kaleidoscope Inc. in Monroeville, PA
RECORDING EXPERIENCE
Recorded fifteen 45 r.p.m.'s at Snyder Recording Company [Cleveland, Ohio]
Gateway Studios [Pittsburgh, Pennsylvania]

1967, Age 20 – Recorded his original Jive Dooley Bop and Come Into My Heart with popular Pittsburgh band Joni Wilson & The Debonairs

Aircraft Studios [Dormont, Pennsylvania]

1985, Age 39 – Recorded the first New Age Vocal vinyl album & first Conscious Pop album, Unicorn Love, and was a pioneer for other conscious pop groups

Vintage Studios [Phoenix, Arizona]

1994 – Recorded Holy City, CosmoMystic with Grammy Award-winning engineer Billy Moss and music entrepreneur Santeen

Future Studios Venue & Recording Studio [Sedona, Arizona]

Founder
Recorded CosmoPop® Millennium, Energy Master, CosmoPop® Variety, CosmoWorship I, CosmoWorship II, CosmoNative, and The God Child Came with Grammy Award-Winning Engineer Billy Moss and music entrepreneur Santeen

Future Studios [Rio Rico, Arizona]

Founder
Recorded CosmoCountry and CosmoMystic with Grammy Award-Winning Engineer Billy Moss and music entrepreneur Santeen
Started singing and busking on street corners at age 8, where he received donations. Since the age of 24, he has played guitar, sung, recorded, and written spiritual music, creating a new genre that he calls CosmoPop®, which includes CosmoRock, CosmoJazz, CosmoFolk, CosmoCeltic, CosmoCountry, and many more original styles. He presently has more than a dozen full-length albums, some of which include a style called CosmoWorship with a 50-voice choir and orchestra. Read Musical Resumé.

He recorded the first New Age Vocal album, called Unicorn Love, in 1985 and was a pioneer for other conscious pop groups.

He took his album, Unicorn Love, to both Nashville and Hollywood in 1985.

He began to do Spiritualution℠ concerts in 1997 in the southwest, including Sedona, Arizona, Watson Lake in Prescott, Arizona, Reed Park in Tucson, Arizona, and Wheeler Park in Flagstaff, Arizona, as well as City Park in Mt. Shasta, California and Fort Lewis College in Durango, Colorado.

He founded Global Change Music nonprofit record label in Sedona, Arizona. His music can be heard on Spotify under TaliasVan and on KVAN.FM under TaliasVan.
---
SECULAR WORK EXPERIENCE
Jarman Shoes
[Pittsburgh, Pennsylvania]
Columbia Steel
[Carnegie, Pennsylvania]
Inventory clerk of steel bars, worked in office using Comptometer and other calculators
Computer operator, Honeywell mainframe (2 years)
Selected (at 24 years old) by Columbia Steel Union as a representative for union causes at a Philadelphia convention, was introduced to then-Governor Milton Shapp.
---
HIGHER EDUCATION & SPIRITUAL TRAINING
Allegheny Community College
[Pittsburgh, Pennsylvania]
Associate Degree, Liberal Arts & Sciences (2 years)
Duquesne University
[Pittsburgh, Pennsylvania]
18 credits of Theology
One of the first students at Duquesne University to be involved in the Charismatic Catholic Renewal, which led to an acquaintance with Maria Von Trapp and daughters (of The Sound of Music fame). Agatha Von Trapp became a personal spiritual mentor. A framed letter from her hangs in his office and states:
"'Wait on the Lord' is my advice to you and let Jesus handle all your affairs. They could be in no better hands. Wishing you all the blessings of the Lord's resurrection."

Catholic Charismatic Movement
Attended Notre Dame University for seminar and convention with 3,000 charismatic Catholic priests and 30,000 laymen and laywomen from all over the world
Ordained for the first time with Evangelical United Brethren Church, under Rev. Carlton Pearce [Dayton, Ohio]
Attended Catholic charismatic meetings
Attended Bible studies for all denominations within charismatic renewal, student of Rev. Russell Bix
Wrote articles for a Catholic charismatic magazine, The Body Builder
The Community of the Crucified One
[Homestead, Pennsylvania]
Attended Catholic community with Pastor Eddie Donovan
Saint Francis Seminary
[Loretto, Pennsylvania]
Attended with Father Michael Scanlan, who became the President of the College of Steubenville
Kathryn Kuhlman Ministries
[Pittsburgh, Pennsylvania]
Early 1970s
Received additional instruction from his personal spiritual advisor Mary McCally, a representative of Kathryn Kuhlman
Bible student
[Pittsburgh, Pennsylvania]
Early 1970s
Received certificate of completion for Voice of Prophecy Home Bible Study Course
Hebrew Christian Center
(Messianic Jewish Ministry) [Pittsburgh, Pennsylvania]
Bible student of Instructor and Director Reverend David Nelson, Lutheran Missouri Synod
Received additional biblical instruction in Old and New Testaments from his Israeli personal spiritual advisor, Reverend Ruth Harris (Messianic Jew, born in Tel Aviv, Israel)
CONSIDERED THE PRIESTHOOD
Holy Trinity Benedictine Monastery [St. David, Arizona]

Attended for 6 months as a brother initiate considering the priesthood, under Abbot Father Lewis

Pecos New Mexico Benedictine Monastery [Pecos, New Mexico]

Attended for a several-week study on becoming a spiritual advisor, under Abbot David Garretts
Studied Jungian psychology and dream analysis
Franciscan Third-Order Community
[Montrose, Colorado]
Attended for 3 months Franciscan Third-Order Community and first learned of sustainable building and dome construction
URANTIA BOOK STUDIES
Taught by Duane Faw at his study group (1986) [Malibu, CA]
Culver City monthly meetings
Venice Beach Urantia Book study group
Santa Monica Urantia Book study group
---
SERVICE & MINISTRY EXPERIENCE
Nicky Cruz Organization
(Halfway Houses) [Huntington, West Virginia & Fayetteville, North Carolina]
Approximately early 1970s
Counselor (1 year)
Met with Nicky Cruz (of the movie and book The Cross and The Switchblade fame) on several occasions
Lost and Found Ministries
(Reverend Pete Peterson) [4th Avenue, Tucson, Arizona]
Mid 1970s
Counselor (1 year)
CENTRUM of Hollywood
[Hollywood, California]
Counselor with 24-hour help line
Chosen to be the director of Hollywood Free Theater (that was to be opened on Hollywood Boulevard but never materialized). Was selected over many applicants by the Board, which included Pat Boone, Katherine DeMille (Cecil B. DeMille's daughter and Anthony Quinn's wife), and Kleg Seth (Man-of-the-Year Award by Hollywood Chamber of Commerce and Director of CENTRUM), to name just three among other celebrities.
He worked with street people and prostitutes
Angel's Flight
(Brother Phil, Founder) [Los Angeles, California]
Counselor (6 months)
Upstairs from Downtown Gospel Rescue Mission in Los Angeles
DALLAS & TYLER, TEXAS
Youth With A Mission
(Bill Francis, Director)
Student trades craftsman
Counselor
Street ministry
Consulted with Keith Green, Director of Last Days Ministries and musician (deceased)
Counseled with and received a life prophecy from David Wilkerson of Teen Challenge Programs. This handwritten prophecy is framed and hangs in his office:
"You have need of patience after you have done the will of the Father, that you might receive the promise.

Be not denied. God is not mocked, whatsoever a man soweth, that he shall also reap. You have sown the seed you will reap in God's time.

No weapon formed against you shall prosper. Greater is He that is within you than he that is within the world.

If you do that which is right, who is he that can harm you?"


---
ARIZONA MISSIONARY WORK
TUCSON, ARIZONA
Started his own ministry.
Son Light Ministries
[630 N. 4th Avenue, Tucson, Arizona] 1977 - 1982
Established first nonprofit organization and halfway house
Ordained second time by Pastor Maynard Weisbrod of Calvary Evangelistic Center and Rev. David P. Strickland
Spiritual Advisors:

Rev. Tex Young, Jesus Fellowship
Rev. Ken Miles, Tucson Christian Fellowship
Rev. Gilbert Garcia, Son Life Church, Inc.
Rev. Gil Sandoval, Son Life Church, Inc.

Worked with Pima County Jail pretrial release program under Director David Strickland, Dept. of Economic Security
Volunteer Chaplain, Pima County Sheriff's Dept. for the County Jail (1977-1982), Reverend Dan Burgoyne, Head of Chaplain and affiliated with Grace Chapel Church
SUPERSTITION MOUNTAINS, ARIZONA
Reevis Mountain School of Self Reliance
(Peter Bigfoot, Director) [Superstition Wilderness of Arizona]
PRESCOTT, ARIZONA
Global Community Communications Alliance (GCCA)
IRC § 501(c)(3) church and multi-faceted organization
Co-founded with Niánn Emerson Chase in 1989 in Prescott, Arizona
SEDONA, ARIZONA
Moved GCCA to Sedona, Arizona (1990-2007)
RIO RICO, ARIZONA
Moved GCCA to Rio Rico, Arizona (2007-present)
GCCA SUPPORTS the following Nonprofit Social Service Programs (For more information on these service programs please see our Service Ministries page)

Religious order (all religious order members take vows of poverty, celibacy before marriage, and lifelong commitment)
Global Communications Temple aka The Global Temple
The University of Ascension Science and The Physics of Rebellion
Agricultural Internships
Personality Integration Rehabilitation Program (for all ages)
Homeless Is Not My Choice
Global Family Legal Services (specializing in immigration and domestic issues for low-income individuals and families)
The Sea Of Glass — Center For The Arts [Tucson, Arizona]
KVAN Visionary Radio 91.7 FM / Tucson and KVAN.FM worldwide on the Internet
Global Change Media
Global Change Music nonprofit record label
Camp Avalon Spiritual Nature Retreat (for spiritual retreats and individuals in a sacred environment on Oak Creek in Sedona, Arizona call 1-888-444-1490)
Starseed/Indigo Schools for Teens & Children
AFFILIATES with Nonprofit Social Service Programs and Supporting Organizations

Soulistic Medical Institute

Soulistic Hospice
Soulistic Healing Center (copper-ionized pools and complementary healing modalities including the new healing modalities of Morontian Counseling, Tron Therapy and Monochord Sound Harp Chair)
---
For more than 30 years, Gabriel of Urantia and his spiritual and administrative complement, Niánn Emerson Chase, have founded a variety of nonprofit organizations, supporting organizations, program services, divisions, and cottage industries. Read more about them here.


For more information, visit these web sites:
Gabriel of Urantia, Spiritual Author and Musician
Gabriel of Urantia, The Activist
Gabriel of Urantia, The Spiritual Leader
Spiritual Leaders and Other Public Personalities He Has Met and Others He Would Like to Meet
Global Change Music History